What a great start to Reading Month - a virtual visit with renowned author/illustrator Peter Reynolds! All students at Larson were able to participate in this amazing learning.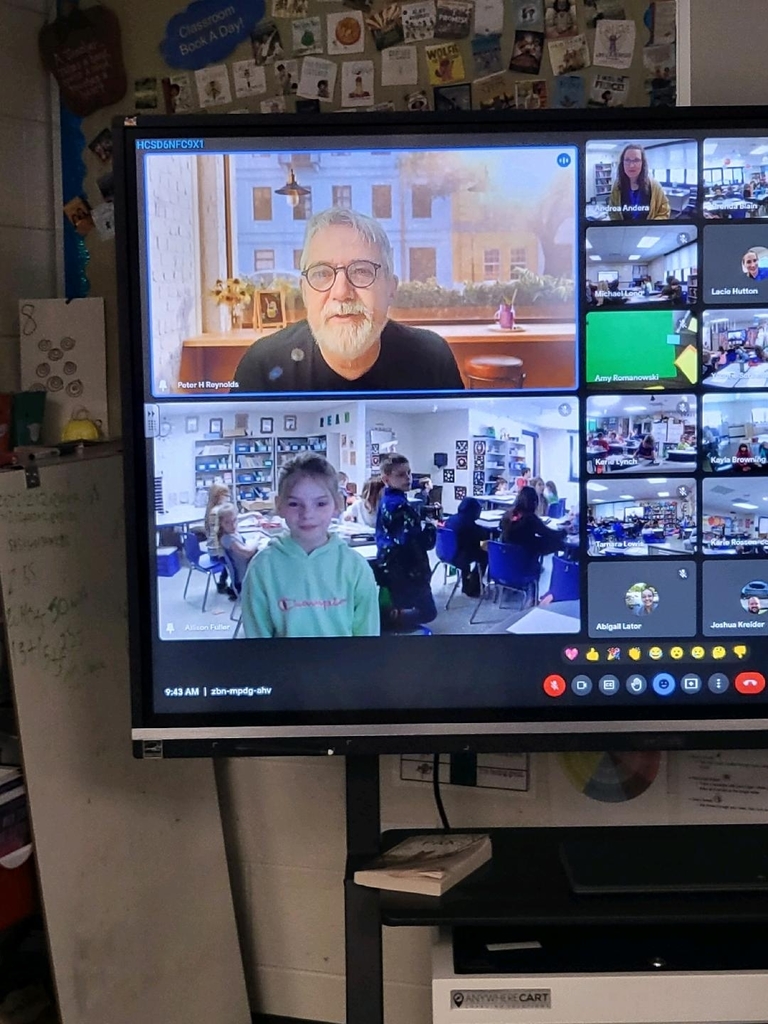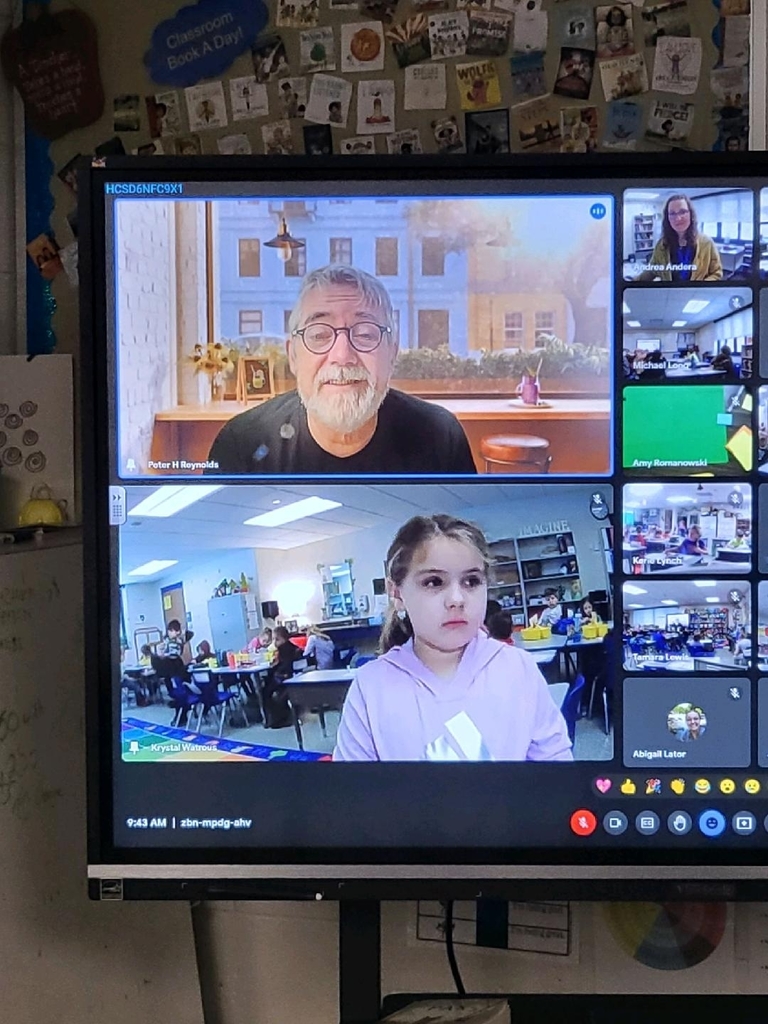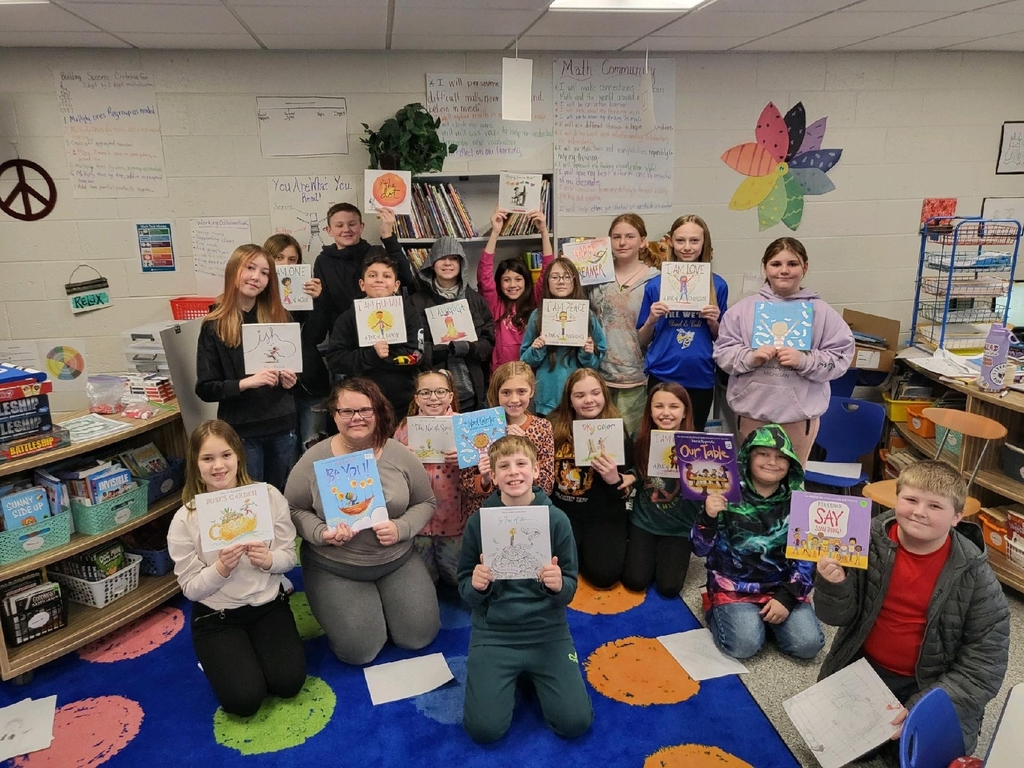 We know it doesn't look like it, but Spring is just around the corner! With Spring, comes Spring sports!! We are currently looking to fill an opening for Middle School Girls Track Coach and Middle School Boys Track Coach. Please see job postings for application information.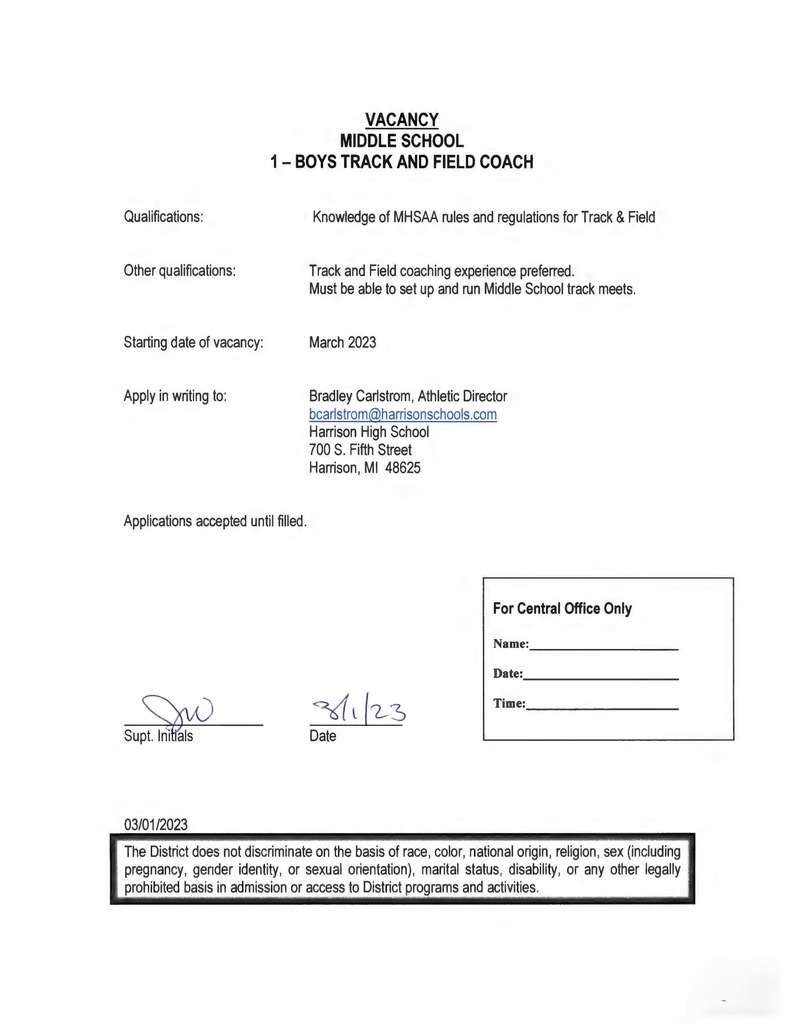 On this snow day, we are sending a shout-out to our 8th grade boys, 2022-23 Silver Bracket champs! #HornetPride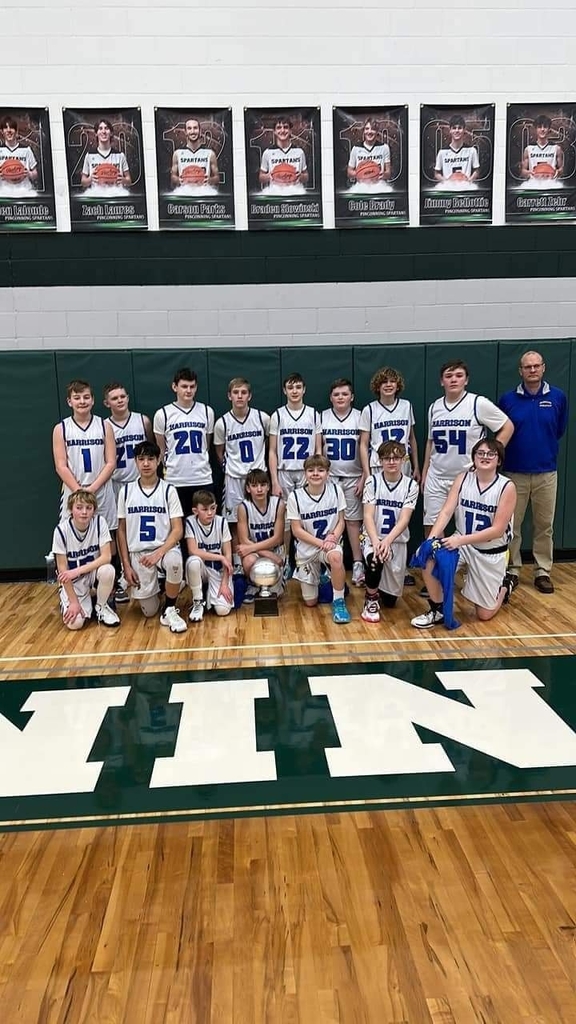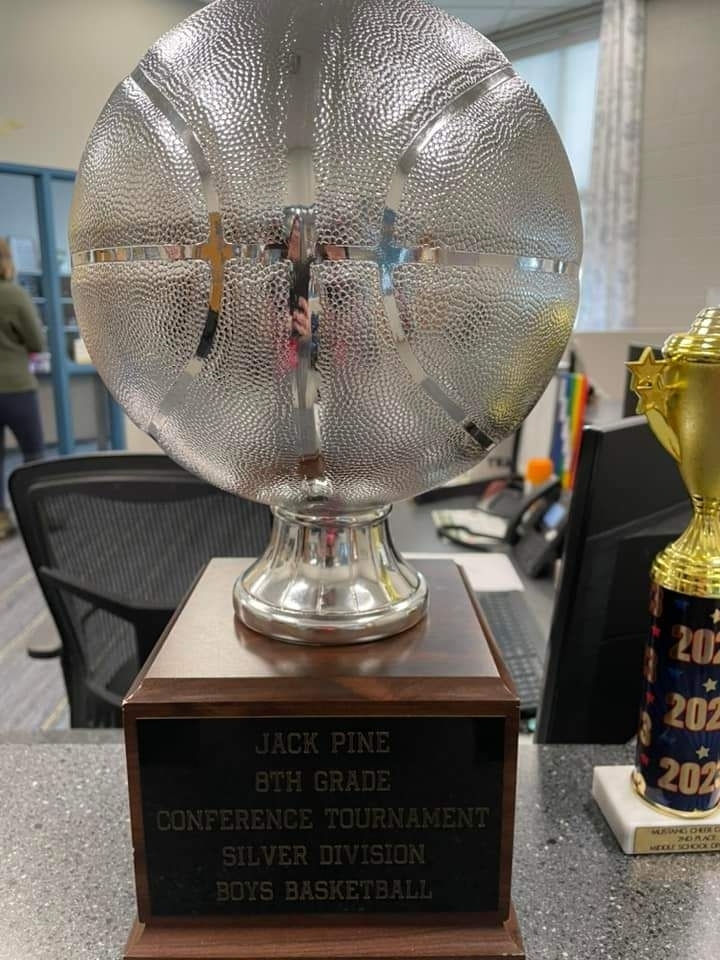 Harrison Community Schools will be closed tomorrow, Tuesday, February 28th. Please be safe if you must go out.

Due to the weather, all afterschool activities and events are canceled. Visibility is reduced, so please be extra careful if you are driving to pick up your child after school. Likewise, buses are likely to be traveling slower than usual - your patience is much appreciated.

Harrison Middle School is looking for a Special Education Paraprofessional to join their team. Please see job posting for application information.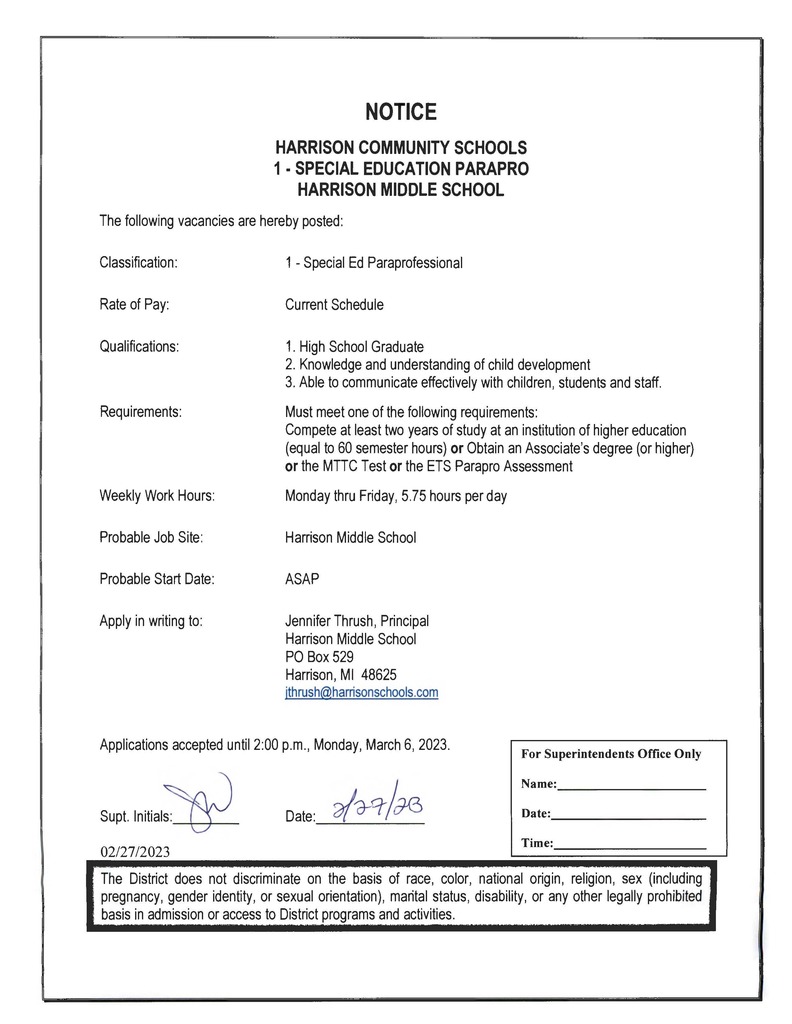 We join with others all across the nation to celebrate Public Schools Week! Our schools, staff, families, community, and Board of Education all work together to benefit our students. We've come a long way since the establishment of the first public school in what would become the United States - the Boston Latin School in 1635 (still operating today, in a different building). #PSW23 #HornetPride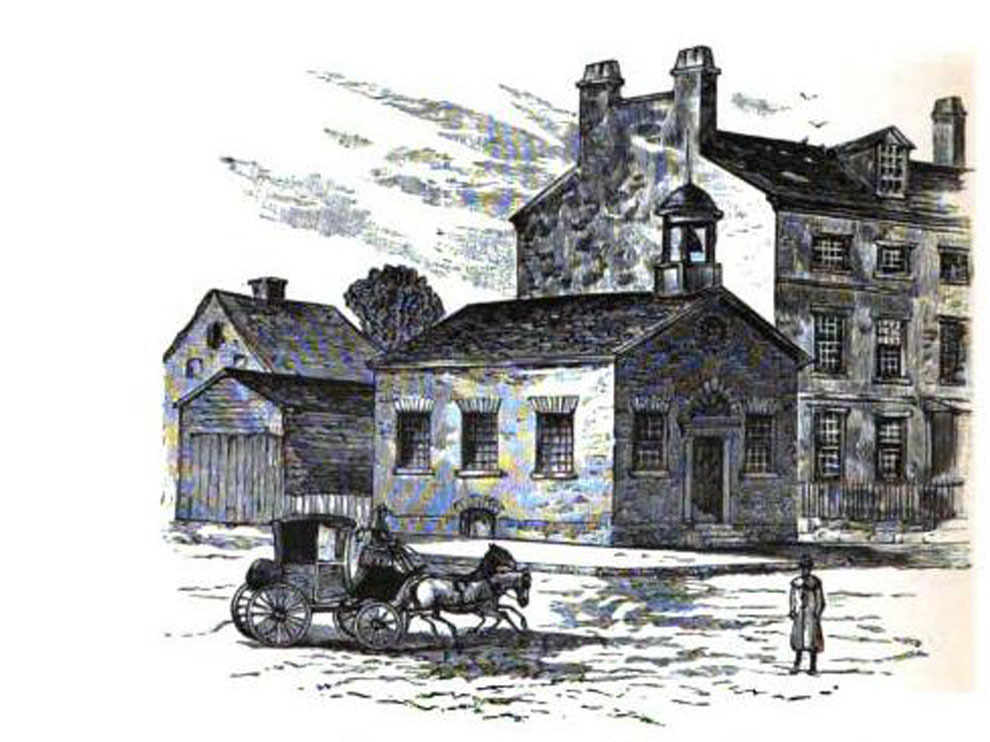 Yesterday, our fifth graders went to the Midland Center of the Arts to experience "Kate the Chemist." It was an amazing day of learning and celebrating women in STEM! #HornetNation

On Tuesday, our French learners traveled to Mt. Pleasant to join other high school language learners for a Mardi Gras celebration! Practicing the language, especially with new people, is key to learning.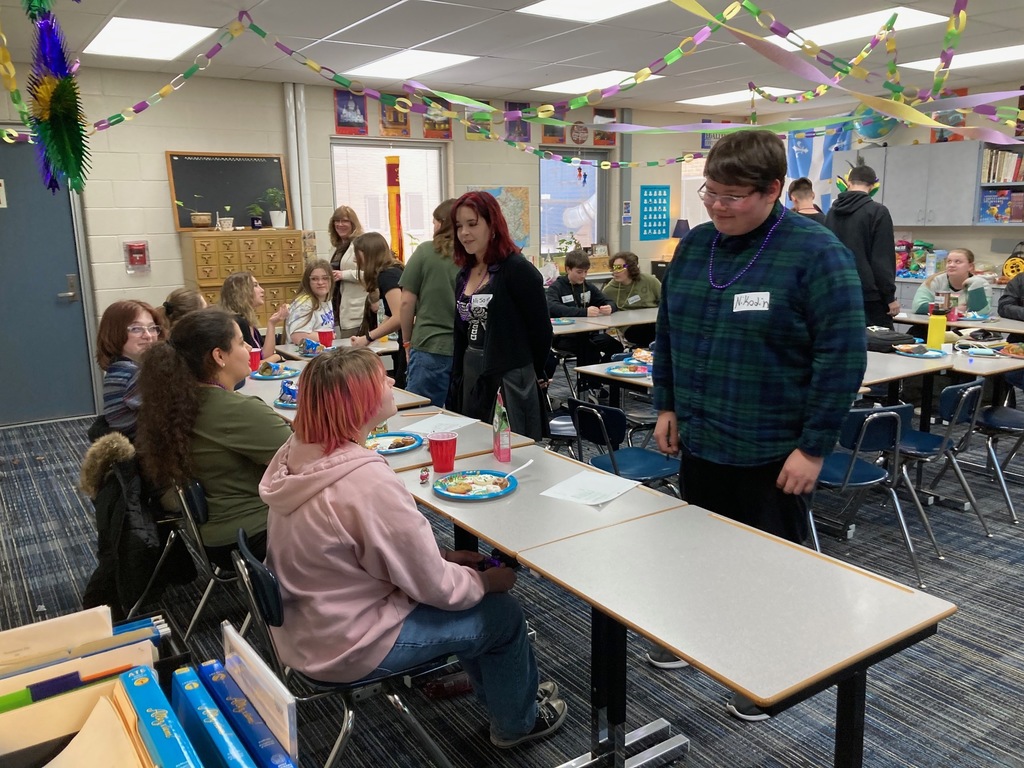 Harrison Community Schools will be closed, Thursday, February 23rd, due to inclement weather. Please stay safe if you must go out. We will make a decision regarding after school activities by noon on Thursday, February 23rd.

In looking at the forecast and its likely impact on our ability to get students home safely, Harrison Community Schools will be closed today, Wednesday, February 22nd. Please stay safe Hornets.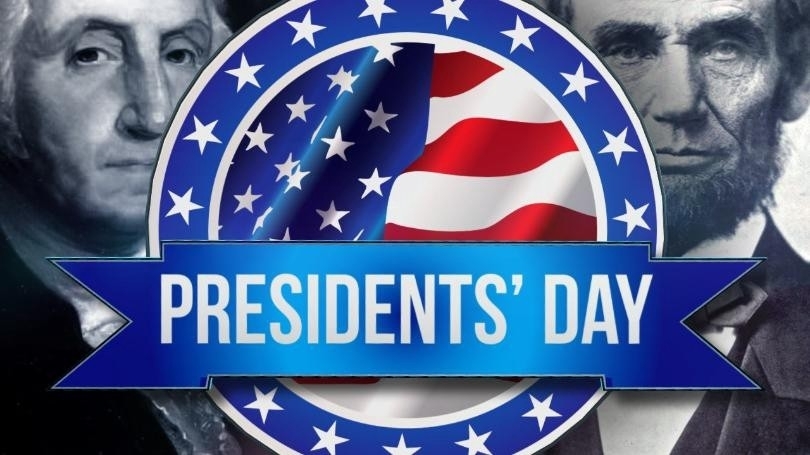 Join the profession that sparks all others!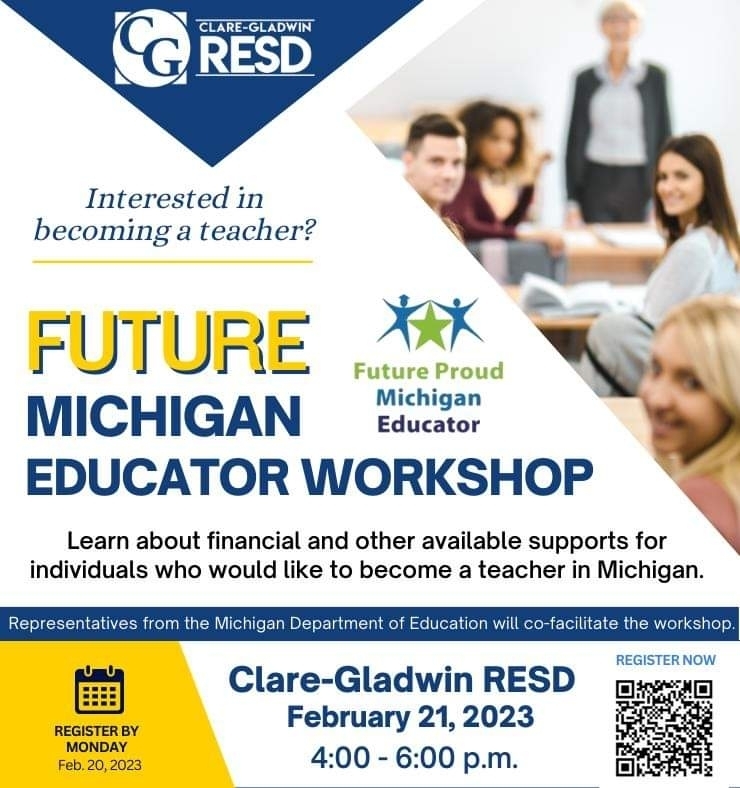 Harrison Community Schools will be closed tomorrow, Friday, February 17th due to the winter storm. Please be safe if you have to go out.

The cast of our HS play - "And Then There Were None" - led the Pledge of Allegiance at Monday's Board Meeting. This Agatha Christie thriller opens on March 16! #HornetPride


Our hearts are breaking for those impacted by the tragic event at MSU. Hornet Nation stands ready to support our families, staff, students, and alumni as needed.

We hope to see you there!

Congratulations to our middle school cheer team!! They took 1st place in their panel today and 3rd overall. #HornetPride